Wouldn't it feel amazing to step away from your life of daily exhaustion, endless energetic commitments & a never ending to-do list so you can finally focus on one thing & one thing only—YOURSELF??
How empowering would it feel to stop settling for simply DREAMING of breathtaking experiences in exotic destinations….and actually start LIVING the life you've always imagined for yourself??

Are you tired of playing by the "rules" & living a conventional life simply because everyone told you that TRADITION was the only way to find "success"?

Are you yearning for authentic friendships & connections with like-minded women who understand your quest for greater freedom & self care?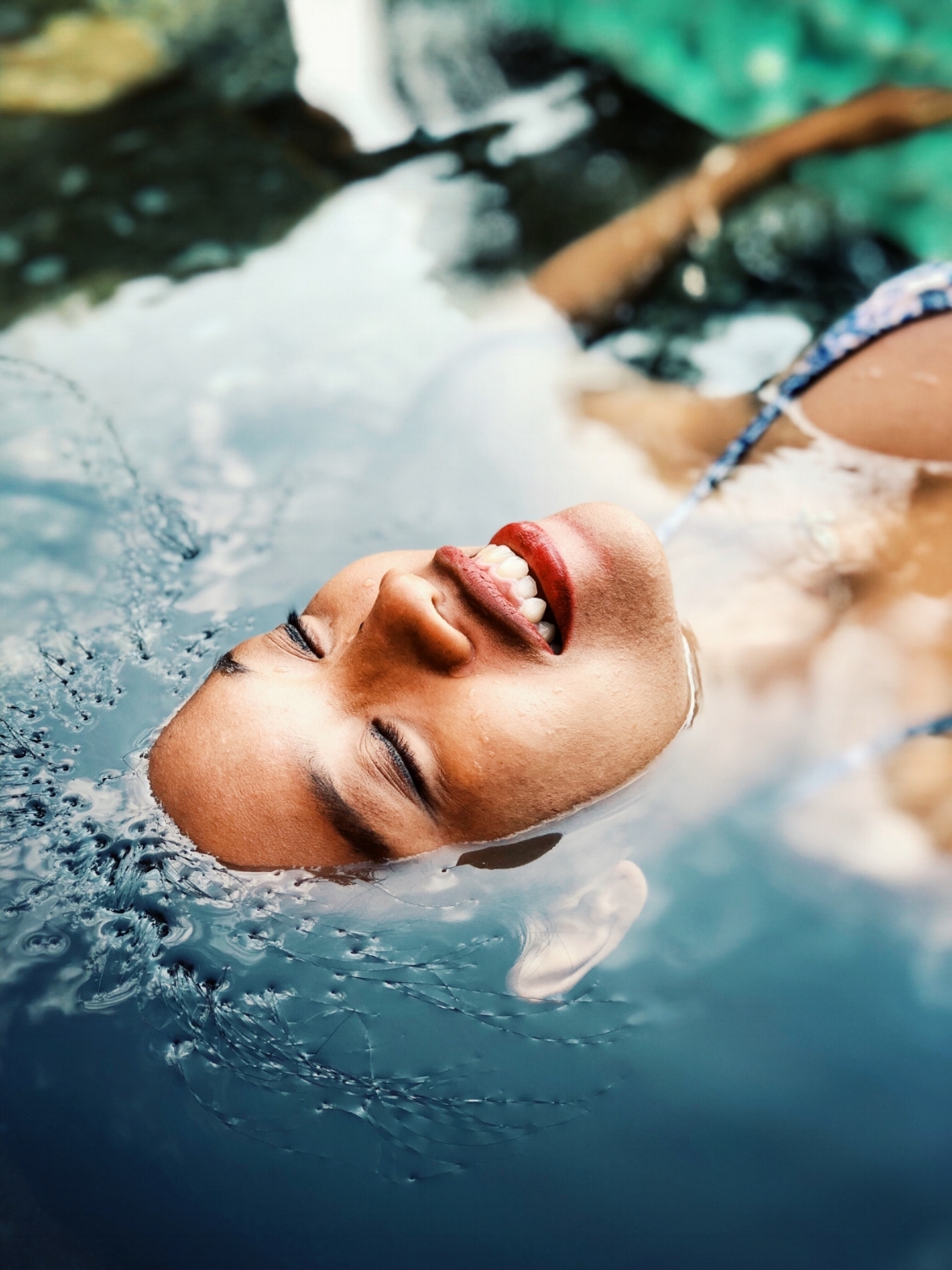 You'll sleep in late & wake up to a traditional Balinese breakfast make from fresh, organic, ingredients prepared by the in-house chef. Then maybe we'll all venture out to tour the rice fields before heading back to the villa so you can relax & prepare for your private massage. After our excursion it will be time for a quick group dinner before dashing out to spend the evening at a traditional Balinese dance show. Or....maybe you'll prefer to just spend the day lounging by the pool & connecting with a new friend (or a few!). You'll have a chance to visit waterfalls, shop with local craftsmen & explore ancient temples....if your heart so desires. Our flexible schedule allows you to both, experience the island AND refill your heart, mind, body & soul in the best way that you see fit.
Join me in spending 7 days/6 nights tucked away in a luxurious, fully staffed villa on the lush, tropical island of Bali. This tropical retreat is designed for adventurous women looking to embark on a self care focused, soul-reviving, woman-empowered getaway on an island rich with heritage & culture. Oh…and the views aren't too shabby either.
Bali is steeped in ancient history & deep spirituality, teeming with an energy that makes you feel as if you're standing on the edge of the world. If you're aching to be refreshed, revived & re-inspired, know that this retreat didn't find you by accident. Come be Lost & Found with me.
This March 3-March 9, 2020 retreat includes:
7 days/6 nights single accommodation in a luxurious & spacious, fully staffed villa (1 double room available)

Round trip airport transportation to/from Ngurah Rai International Airport (DPS)

Daily breakfast featuring fresh, organically grown & traditional Balinese specialty items.

Private, full day cultural tour exploring local villages to see batik weaving & woodworking in action

Guided group excursions to Timbumana waterfall, Tegalalang rice field & Baltuan temple.

Local transportation to/from group activities

Private group yoga class

(1) Balinese full body massage per guest—a passport to bliss!

Individual & guided self reflection activities designed to help you disengage from your everyday life & move you beyond your comfort zone, so you can connect with your deepest, most centered self.

A unique opportunity to intimately connect with a group of like-minded women who understand your journey, values & dreams!
Total investment $3247 ($150 discount) or $3397 (installment payments)
* Airfare, tips, alcohol, spending money, & additional excursions not included. *
Payment Details:
Your $3247 investment can be paid up front, in one payment, or divided into 9 payments with your $550 deposit due June 30, 2019 and then (8) monthly payments of $355.88 due on the 30th of every month (June 30, July 30, August 30, September 30, October 30, November 28, December 30, Jan 30, 2020, February 15, 2020).
This is a call to all the women who want to be baptized thru a transformational travel experience. One that widens your world. Enlarges your perspective. And expands your possibilities. For women who aren't afraid to get out of their comfort zone & try something new but more importantly, the kind of women who aren't afraid to do the personal work to become someone new. Because yes—transformation is an experience but….not all experiences are transformations.
This is a call to the women who want to be transformed.
Join me if you are an adventurous woman who...
Enjoys her own company…yet wants to connect & converse with like-minded women.

Is low-maintenance and NOT Type A. Doesn't take herself too seriously, can easily go with the flow, loves to laugh & enjoys meeting new people.

Is looking to really immerse herself in a destination versus just checking all of the tourist traps off of her list.
Is curious. Loves to explore new cultures and welcomes the opportunity to learn about new lands, languages & ways of life.

Enjoys trying new foods & won't turn her nose up just because she "hasn't had it before".

Welcomes new experiences. Is excited to push the boundaries of her own comfort zone & values experiences above things.
This trip is not right for the: High maintenance women. Picky eaters. Women who can't bare to be unplugged from WIFI. Those who expect to be hand-held, managed, catered to, are afraid to be by themselves, don't like to walk or get annoyed around non-English speakers. Ones who expect every country to be just like the United States. If you have a Type A personality, are over dramatic (you KNOW if this is you), or expect a very Western experience...this isn't the trip for you!
So if you're reading this & thinking, "This is for me", CLICK THE BUTTON BELOW to fill out a brief application to secure your space! (Have a few questions before securing your spot? Email me at: dayka@daykarobinson.com)
Cancellation Policy
Please note that due to the logistics involved with planning a trip like this, all deposits & installment payments are non refundable. Travel insurance is required, which will protect your investment in the unlikely event you need to cancel.