This is not a vacation—it's a transformation.
Lost & Found Jaipur is a different kind of retreat, specifically designed for a different kind of woman.
Inspired by own transformational solo world travels, Lost & Found Jaipur is a retreat for the adventurous woman who craves an immersive, authentic & transformative cultural experience—the kind that makes you think differently about the woman you are and, more importantly, the kind of woman you can BECOME.
"When I think back on the girl in the cubicle, the one who was told that she couldn't ever be happy anywhere if she couldn't be happy with that life she held back then, I'm so glad that she took a leap of faith and didn't listen to the naysayers. Rather than acting out of fear and holding onto a life that didn't feel right, I acted out of love for myself and curiosity for the world and took a chance. I hope that any woman who finds herself in that position does the same."
– Kristin Addis, A Thousand New Beginnings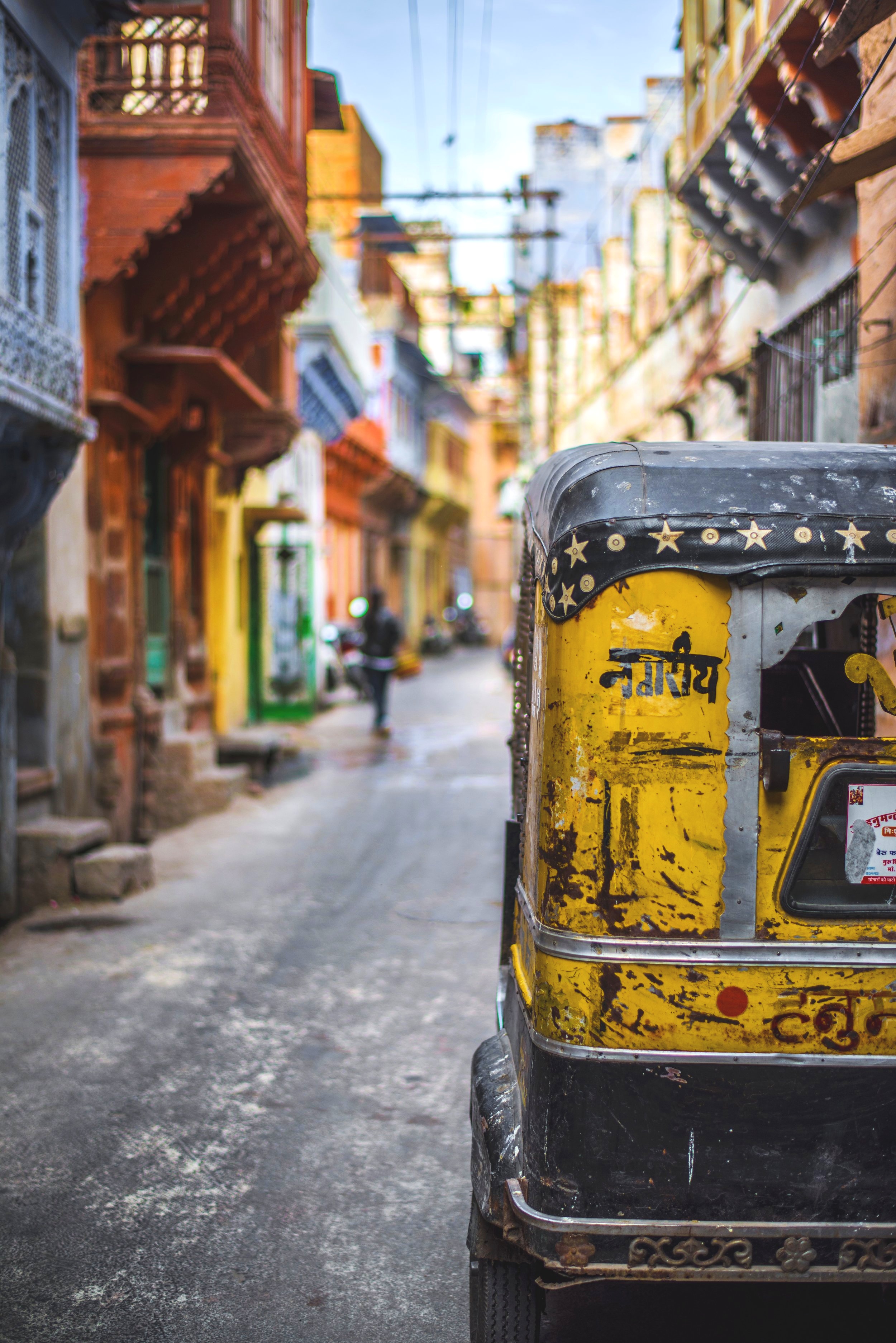 Lost & Found Jaipur is an immersive retreat that puts you right in the heart of the Pink City.
It's a chance to peel back the mask of who you've become in the midst of your familiar, routine, everyday life….and open up to who you could be when you embrace the power of the unknown. Jaipur—known as the "Pink City"—is a majestic, architectural gem with a rich past…and it's the perfect backdrop for an intimate group of personal development-minded women to gather together as we learn more about ourselves, each other, and the secrets & splendor of Rajasthani culture.
This is a once-in-a-lifetime opportunity to step away from your cookie-cutter, conventional days & treat yourself to a soul-deep transformation in the middle of this ancient, majestic city with a fascinating rhythm all its own.
Lost & Found Jaipur is about bringing you back home to yourself…..awakening parts of you that you didn't even know existed & pushing you to go deeper—to feel, unravel, & think differently about this one precious life you have.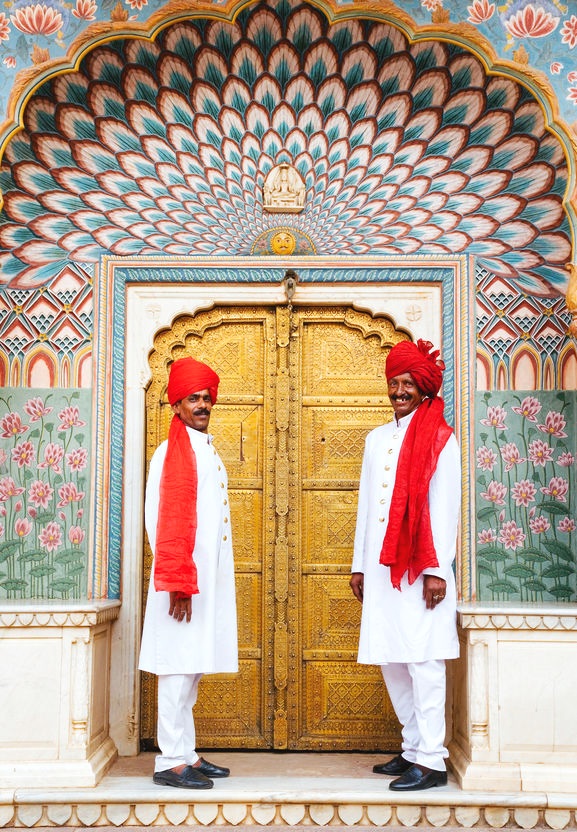 It's a chance to connect….
not just to yourself, but with other personal development-minded women, under the backdrop of stunning Jaipur, India. You'll start your day by sleeping in late & waking up to a full breakfast complete with local, organic fruits & juices, farm fresh eggs, coffee, assorted breads & all of the chai tea you can handle! Then we'll spend the afternoon exploring the magic of the ancient souks, before heading back to our private riad so you can relax & prepare for an evening tour of the famous Djemaa el Fna, sampling many of the culinary delights Marrakech has to offer. After our excursion we'll likely stay up late into the night, talking about the things that matter most & unexpectedly making the kind of connections that last a lifetime. And you'll also have a chance to fill your free time with whatever activities pique your interests—visiting waterfalls, shopping among local craftsmen, exploring ancient historical sites....whatever your heart desires.Our flexible schedule allows you to relax, recharge AND follow your bliss.
Part solo travel exploration, part thoughtfully curated group travel adventure, this is a one-of-a-kind travel journey centered around Rest, Adventure, Conversation, Food, Reflection, & Flow.
The February 17-23, 2020 retreat includes:
7 day/6 night double accommodation in a lush & stylish boutique guest house

24 hour concierge

Round trip transfer to & from JAI (Jaipur airport)

Full daily breakfast featuring chai & coffee, homemade breads, farm eggs, local honey, yoghurt & specialty Indian dishes

3-course Welcome Dinner upon arrival, featuring from fresh, local, organic & seasonal ingredients

Half day hands-on block printing workshop where you'll learn how to make the custom textile of your choice plus, visit block carving workshops, dye farms and printing workshops. Lunch included

A hands-on Rajasthani cooking experience in the Zenana Deorhi garden featuring a tour of the food, spice & vegetable market in the Pink City, a sit down lunch & unlimited drinks (including beer, Indian made alcohol & Indian wine).

Afternoon high tea at one of Jaipur's finest palace hotels, steeped in history. We'll relax in the lush, alfresco dining room among an endless assortment of more than 15 gourmet teas, plus a mix of both English and Indian tea service including sandwiches, savory fritters & rolls, tea cakes & tower of delectable sweets

Traditional, one-hour Ayurvedic massage

In-hotel yoga session

Guided tuk tuk tours of Jaipur's shopping, historic, cultural districts & more (added bonus—this tour is women-run & operated!)

Endless conversation, fireside chats & moments of intentional connection with a diverse group of funny, intelligent, adventurous & self-aware women

3 course "Departure Dinner" to close out our trip
Total investment $3847* ($150 discount if paid in full) or $3997 (installment payments)
Payment plan for the $3997* investment:

DEPOSIT July 30, 2019: $550.00
Payment #2 Aug 30, 2019: $574.50
Payment #3 Sept. 30, 2019: $574.50
Payment #4 Oct 30, 2019: $574.50

Payment #5 Nov. 30, 2019: $574.50
Payment #6 Dec. 30, 2019: $574.50
Payment #7 Jan. 30, 2019: $574.50
* Airfare, tips, alcohol, spending money, & additional excursions not included. *
This is a call to all the women who want to be baptized thru a transformational travel experience. One that widens your world. Enlarges your perspective. And expands your possibilities. For women who aren't afraid to get out of their comfort zone & try something new but more importantly, the kind of women who aren't afraid to do the personal work to become someone new. Because yes—transformation is an experience but….not all experiences are transformations.
This is a call to the women who want to be transformed.
Join me if you are an adventurous woman who...
Enjoys her own company…yet wants to meet & connect with a new group of like-minded women.
Is low-maintenance and NOT Type A. Doesn't take herself too seriously, can easily go with the flow, loves to laugh & enjoys meeting new people.

Is looking to really immerse herself in a destination versus just checking all of the tourist hot spots off of her list.
Is serious about personal development & creating the life of her dreams.

Is curious. Loves to explore new cultures and welcomes the opportunity to learn about new lands, languages & ways of life.

Enjoys trying new foods & won't turn her nose up just because she "hasn't had it before".

Welcomes new experiences. Is excited to push the boundaries of her own comfort zone & values experiences above things.

This trip is not right for: High maintenance women. Picky eaters. Women who can't bare to be unplugged from WIFI. Those who expect to be hand-held, managed, catered to, are afraid to be by themselves, don't like to walk or get annoyed around non-English speakers. Women who find a problem with everything. If you have a Type A personality, are over dramatic, or expect a very Western experience & want to feel like you're in America while you're abroad...this is not the trip for you!
So if you're reading this & thinking, "This is for me", CLICK THE BUTTON BELOW to fill out a brief application to secure your space!
Cancellation Policy
Please note that due to the logistics involved with planning a trip like this, all deposits & installment payments are non refundable. Travel insurance is required, which will protect your investment in the unlikely event you need to cancel.
"My spirit gets nourished in faraway places. Sometimes I wonder if it's a biological need, perhaps a biological flaw that compels me to seek the excitement and challenge that comes of being in a place where nobody knows me. Other times I think that my compulsion to settle into communities that are different from the ones I know is related to my passion for experiential learning. I learn best and most happily by doing, touching, sharing, tasting. When I'm somewhere I've never been before, learning goes on all day, every day."
― Rita Golden Gelman, Tales of a Female Nomad: Living at Large in the World