This is not a vacation—it's a transformation.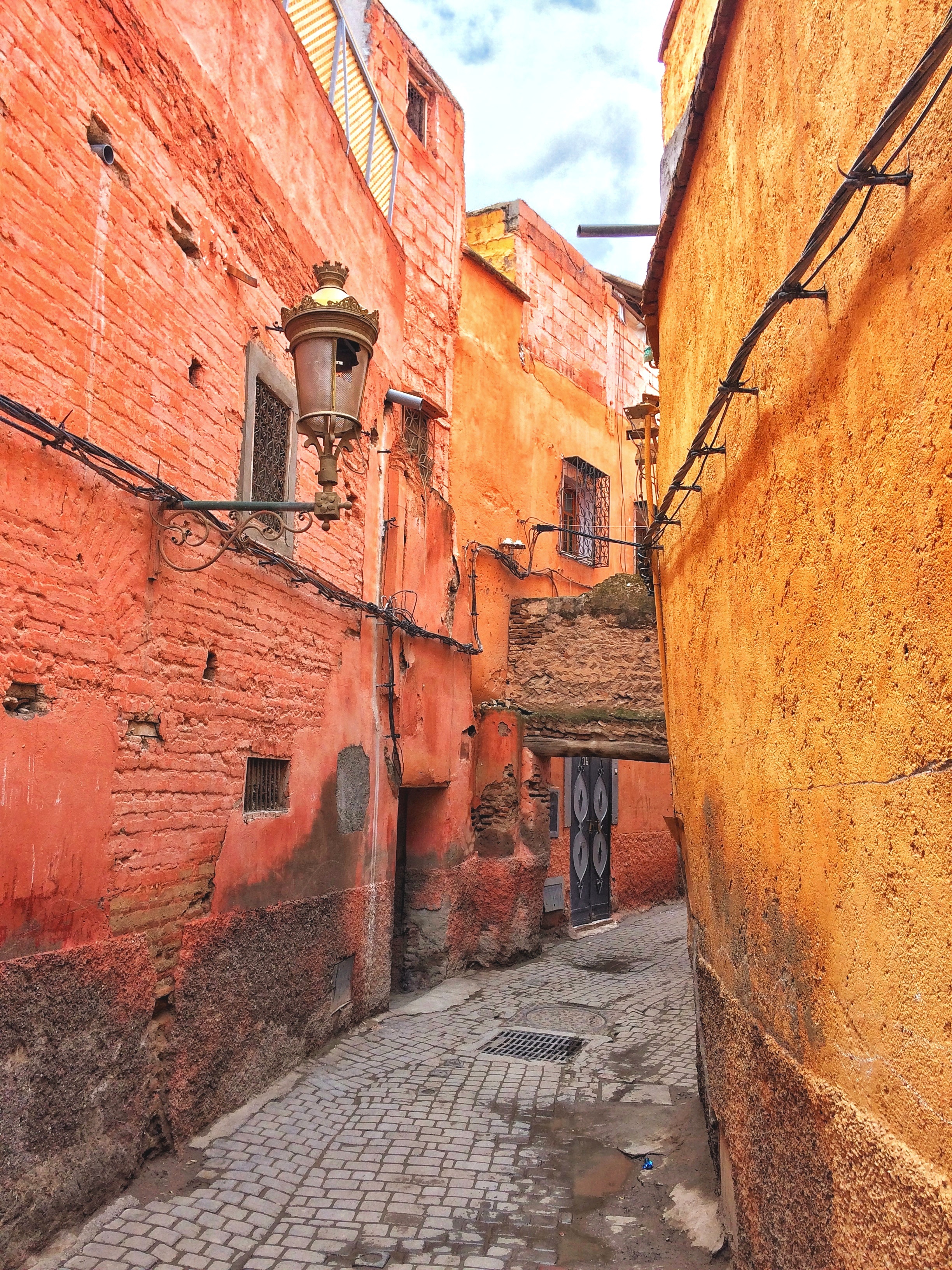 Lost & Found Marrakech is a different kind of retreat, specifically designed for a different kind of woman.
Inspired by own transformational solo world travels, Lost & Found Marrakech is a retreat for the adventurous woman who craves an immersive, authentic & transformative cultural experience—the kind that makes you think differently about the woman you are and, more importantly, the kind of woman you can BECOME.
"Traveling means touching, tasting, smelling the world. It means the chance to explore hamlets and boroughs that citizens the world over call home. Through travel, you can know, firsthand, the difference in taste between the bread in Sri Lanka and Turkey. You'll add years to your life with more layers, thicker skin, and a softer heart because of it. Travel is a gift."
-Tsh Oxenreider
Lost & Found Marrakech is an immersive retreat that puts you right in the thick of everything.
It's a chance to peel back the mask of who you've become in the midst of your familiar, routine, everyday life….and open up to who you could be when you embrace the power of the unknown.
It's a once-in-a-lifetime opportunity to step away from your cookie-cutter, conventional days & treat yourself to a soul-deep transformation in the middle of this ancient, vibrant city with a magical rhythm all its own.
Lost & Found Marrakech is about bringing you back home to yourself…..awakening parts of you that you didn't even know existed & pushing you to go deeper—to feel, unravel, & think differently about this one precious life you have.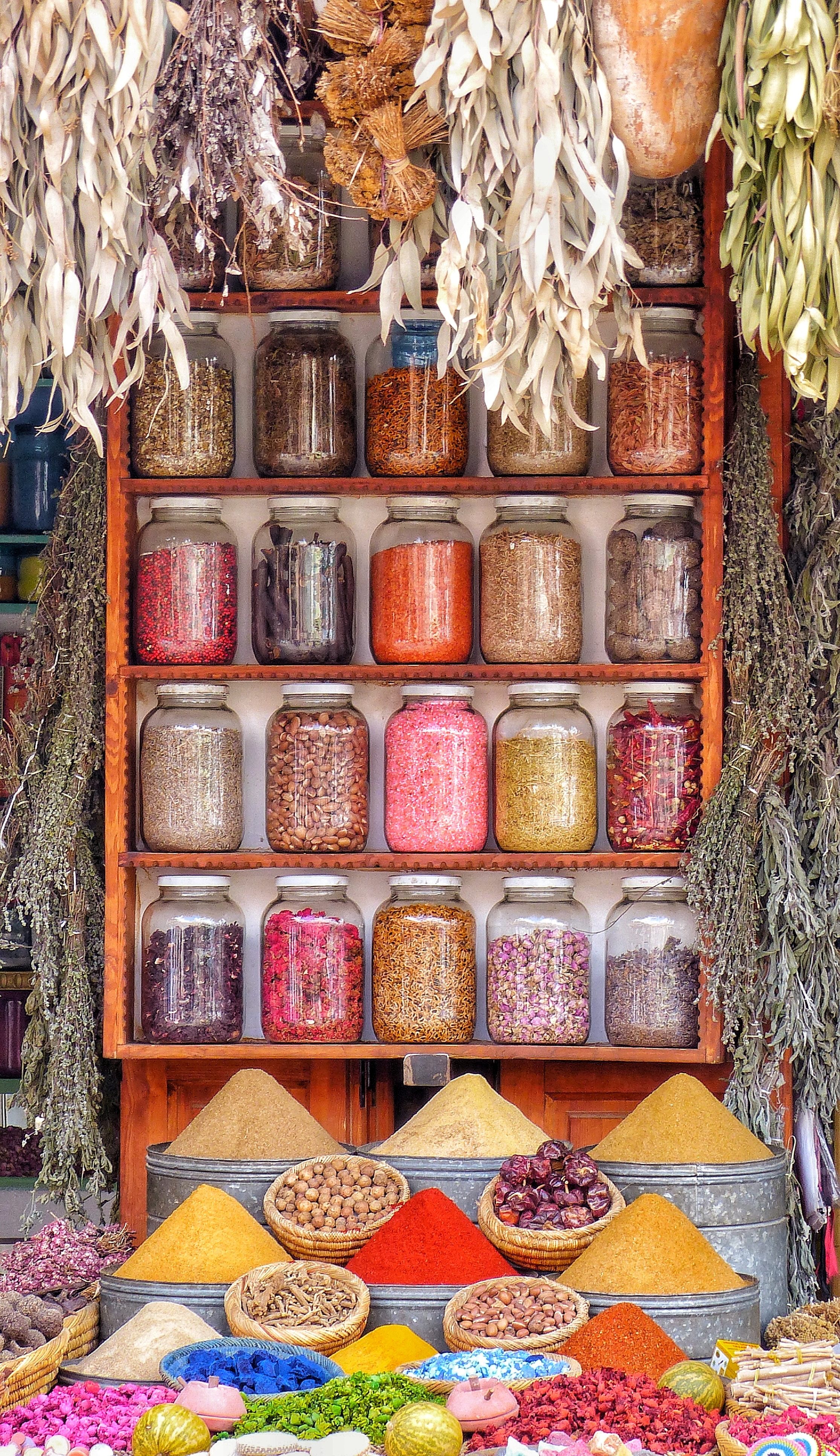 It's a chance to connect….
not just to yourself, but with other like-minded women, under the backdrop of beautiful Marrakech, Morocco. You'll start your day by sleeping in late & waking up to a full breakfast complete with local, organic fruits & juices, farm fresh eggs, coffee, assorted breads & jams, all of the mint tea you can handle…and maybe even a Moroccan pancake or two! Then we'll spend the day exploring the magic of the ancient souks, before heading back to our private riad so you can relax & prepare for an evening tour of the famous Djemaa el Fna, sampling many of the culinary delights Marrakech has to offer. After our excursion we'll likely stay up late into the night, talking about the things that matter most & unexpectedly making the kind of connections that last a lifetime. And you'll also have a chance to fill your free time with whatever activities pique your interests—visiting waterfalls, shopping among local craftsmen, exploring ancient historical sites....whatever your heart desires. Our flexible schedule allows you to relax, recharge AND follow your bliss.
Part solo travel exploration, part thoughtfully curated group travel adventure, this is a one-of-a-kind travel journey centered around Rest, Adventure, Conversation, Food, Reflection, & Flow.
The November 17-23, 2019 retreat includes:
7 day/6 night double accommodation in a traditional, private Moroccan riad conveniently located in the Medina ("old city)

24 hour concierge

Round trip transfer to & from RAK (Marrakech airport)

Full daily breakfast featuring tea & coffee, homemade breads, farm eggs, local honey, jams, yoghurt & specialty Moroccan dishes

3-course Welcome Dinner upon arrival, featuring from fresh, local, organic & seasonal ingredients.

Half day ATV tour of Marrakech's stone desert, wadis and palmgroves + traditional tea & msemen in a local village

Guided food tour of the Medina highlighting traditional Moroccan specialties + Marrakech culture & historical. You'll eat your fill of regional specialties & traditional spices while working your way through hidden areas of the ancient Medina that you'd never find on your own!

Traditional full body hammam exfoliation treatment plus relaxing full body massage (2 hours) at one of Marrakech's best spas!

Group photo shoot with professional photographer

3 course "Departure Dinner" to close out our trip.
Total investment $2797* ($200 discount if paid in full) or $2997 (installment payments)
Payment plan for the $2997* investment:

DEPOSIT July 30, 2019: $550.00
Payment #2 Aug 30, 2019: $607.25
Payment #3 Sept. 30, 2019: $607.25
Payment #4 Oct 30, 2019: $607.25
Payment #5 Nov 7, 2019: $607.25
* Airfare, tips, alcohol, spending money, & additional excursions not included. *
This is a call for all the women who want to be baptized thru a transformational travel experience. One that widens your world. Enlarges your perspective. And expands your possibilities. For women who aren't afraid to get out of their comfort zone & try something new but more importantly, the kind of women who aren't afraid to do the personal work to become someone new. Because yes—transformation is an experience but….not all experiences are transformations.
This is a call to the women who want to be transformed.
Join me if you are an adventurous woman who...
Enjoys her own company…yet wants to connect & converse with like-minded women.
Is low-maintenance and NOT Type A. Doesn't take herself too seriously, can easily go with the flow, loves to laugh & enjoys meeting new people.

Is looking to really immerse herself in a destination versus just checking all of the tourist traps off of her list.
Is curious. Loves to explore new cultures and welcomes the opportunity to learn about new lands, languages & ways of life.
Enjoys trying new foods & won't turn her nose up just because she "hasn't had it before".

Welcomes new experiences. Is excited to push the boundaries of her own comfort zone & values experiences above things.
This trip is not right for: High maintenance women. Picky eaters. Women who can't bare to be unplugged from WIFI. Those who expect to be hand-held, managed, catered to, are afraid to be by themselves, don't like to walk or get annoyed around non-English speakers. If you have a Type A personality, are over dramatic, or expect a very Western experience & want to feel like you're in America while you're abroad...this isn't the trip for you!
So if you're reading this & thinking, "This is for me", CLICK THE BUTTON BELOW to fill to secure your space!
Cancellation Policy
Please note that due to the logistics involved with planning a trip like this, all deposits & installment payments are non refundable. Travel insurance is required, which will protect your investment in the unlikely event you need to cancel.
"Rather than acting out of fear and holding onto a life that didn't feel right, I acted out of love for myself and curiosity for the world and took a chance. I hope that any woman who finds herself in that position does the same."
– Kristin Addis, A Thousand New Beginnings